The very sexy & beautiful Tsanna La Touche & Cris Stamboroski star in ' At Full Tilt', showcasing the sharp tailoring & swinging 60s looks from the Indian A/W Collections for the August issue of Indian Vogue, shot by Arved Colvin-Smith & styled by Fabio Immediato.
We grabbed  Tsanna whilst she was at the agency & had a chat with her.. See the Q & A below this stunning Vogue spread…
Premiergram
Sorry:

- Instagram feed not found.
Don't you just love British Weather? The constant flutter between 30c highs & torrential blasts of rain leaves us not quite knowing what we fancy at meal times. During the early changes of summer to autumn we are currently experiencing, I have found that a nice bowl of healthy summer light but filling soup at mealtimes really fills my hunger whilst not being too heavy.  Here are some recipe ideas for a few light and healthy summer soups all made with healthy ingredients you most likely already have in your fridge..simple!
1) PEA & MINT
Ingredients: 450g Bag of Frozen Pea's, Mint & Vegetable Bouillon Powder
How to Prepare: Simply dispense bag of pea's into your blender,  and pour over some boiling water to defrost. Then save a tablespoon of pea's & add mint plus bouillon powder & blitz until smooth, serve chilled. For decoration you could add some shavings of mint & drizzle some double cream  across the top ( this looks pretty & tastes good).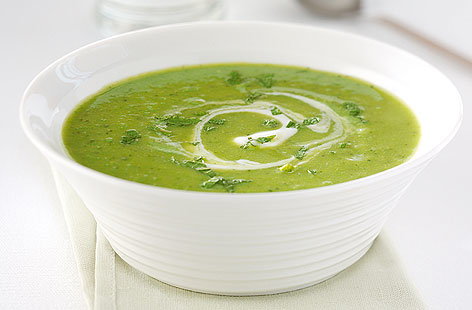 I would say I will wear a dress exactly 3 times a year. I don't exactly recall when and if a certain memo passed my closet with the specific instruction that dresses are an absolute no-go for any self respecting fashionista like I'd call myself. In my twisted little world, dresses are for girls that curl their hair, that have eyelash extensions and like pink.
Read More
The gorgeous Ruby Jean Wilson shows us how to get hair with texture & the hottest makeup trends of the moment in this beauty editorial for the September issue of Vogue Australia, shot by Stephen Chee. Ruby is enjoying an extremely successful career, having appeared in editorials for fashion bibles such as Vogue Japan, Vogue Australia, Love Magazine, i-d & Dazed & confused plus starred in campaigns for Marc Jacobs & Louis Vuitton to name but a few. We caught up with Ruby & quizzed her about her beauty tips & essentials…
This weeks Friday Fittie is 21 year old Australian native, model & cookie maker Jordan Coulter.